We recognize that all of our patients are unique and deserve to receive dental care that reflects their individual needs. Our experienced and talented dental team is committed to working with you and your family to create a comfortable, stress-free, and rewarding dental experience every time you visit our practice.
We are pleased to welcome you and your family, and we look forward to working with you.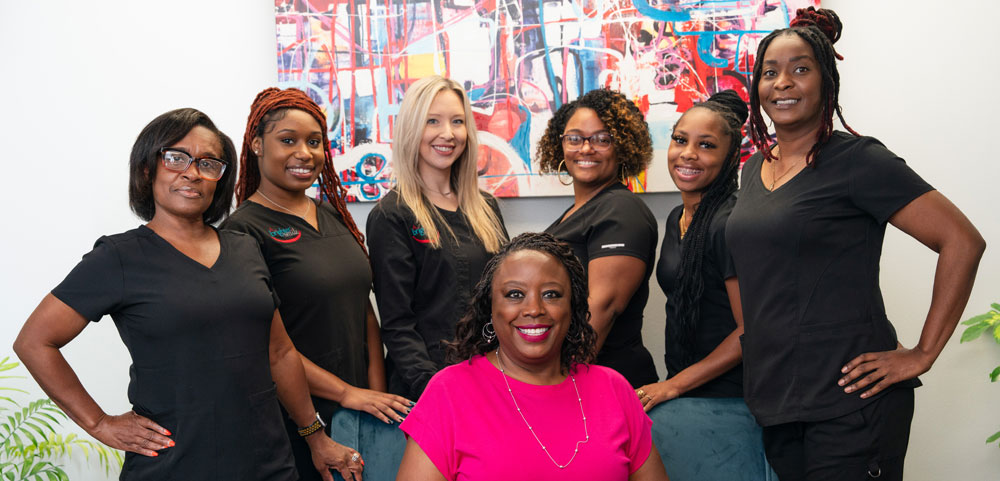 ---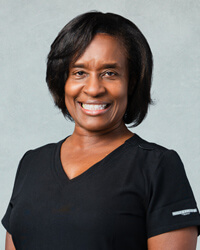 Crystal
Office Manager
Dr. Thompson and I have worked together since 2001. I began my dental career over 22 years ago as a receptionist, and my current role is our office manager. I enjoy the chemistry our team produces and the patients' positive impact when we interact with them daily.
I have a wonderful husband, four children, and two grandchildren with whom I adore spending quality time.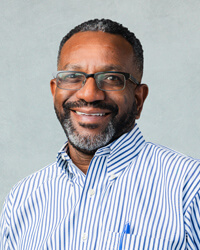 Willie
Operations Manager
I am retired US Air Force with a Master of Business Administration from Webster University and a Bachelor's in Business Administration from Benedict College. More importantly, I am Dr. Thompson's husband! As the only male in the practice, these ladies keep me on my toes. I am not in the office on a daily, so when I am there, there is no job that they won't ask me to assist with, from running to pick up food to fixing a cabinet.
I am a huge Dallas Cowboys and UNC Tar Heels fan. When my wife and I first met, I knew we would be a perfect fit because she is a huge fan of both teams!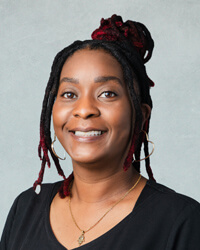 Loreal
Lead Dental Assistant
Dentistry isn't just a job for me; it's a true passion. Since joining ABS in 2018, I've been on a mission to make every patient's visit pain-free and enjoyable. I believe in providing the best care possible and ensuring our patients fully understand their treatments. Laughter is my secret weapon, and I love laughing with our patients while they're in the chair.
Beyond my role as a dental assistant, I'm also a comedian! For me, family is everything, and I also bring that sense of warmth and care to our dental family. When I'm not making people smile at work, you can find me enjoying the beauty of nature or experimenting with new recipes in the kitchen.
Maria
Lead Dental Hygienist
My work revolves around building tailored oral hygiene habits with my patients, ensuring their specific needs are met. The ever-evolving world of dentistry is a place of constant learning, and I'm always excited to discover something new. One of the most fulfilling aspects of my job is instilling a sense of excitement in my patients about improving their oral health. There's no greater reward than seeing them embark on a journey to healthier smiles.
I'm a major cat lady! My husband and I share our home with two feline friends who never fail to brighten our days. I'm also a water enthusiast and cherish spending time with our huge, close-knit families. And, of course, I'm a loyal Gamecock fan, cheering on my team through the ups and downs of the seasons.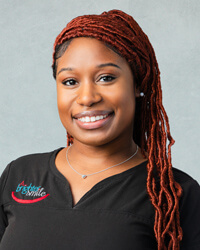 Shakyra
Dental Assistant/Treatment Coordinator
Here at ABS, I'm about spreading smiles and making our patients happy. My role involves assisting patients and coordinating their treatments and schedules to ensure their dental care journey is as smooth as possible. Working alongside Dr. Thompson has been a truly empowering experience. Our team is more than just colleagues; they're like a second family to me. We share a deep sense of camaraderie and care for our patients.
Outside the dental world, I'm a big fan of parties and outings with friends.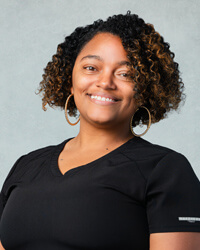 Sharima
Dental Assistant
I'm here to make sure patients feel comfortable at ABS and help Dr. Thompson with all that she needs to provide exceptional care. I love helping patients get their confidence back, and it always starts with a smile!
I'm a Queens, NY native and mother to four growing boys. I love reading, painting, and cooking for my team of boys. On the weekends, you can find me on the sidelines of either a basketball game or a football game, cheering in the stands. On the rare occasions we aren't at a game, my children and I like to explore Columbia and its surrounding cities.
Faith
Community Outreach Coordinator
My role at ABS involves managing patient accounts, coordinating office outings and birthdays, and assisting with office finances. I even get the fun job of shopping for gifts and office treats to keep the team's spirits high. One of the best parts of working here is the wonderful atmosphere. Everyone is friendly and united by a common goal: providing our patients with the best service and dental treatment. It's like one big, happy family working together.
Outside the office, I'm married to my husband of seven years, and we have an adorable four-year-old daughter who keeps us on our toes. We love traveling together and exploring new places as a family. When I'm not on the move, you can often find me buried in a good book or indulging in some retail therapy.